If you're an American who wants to experience all the excitement of a European vacation without leaving North America, these cities are just what you need! From quaint towns in Quebec to busy cities like Austin, these eight spots will transport you into a new world filled with culture and charm. Each of these cities has its unique feel, but they all share the same European flair that makes them so unique.
Montreal, Canada
You may not be able to pronounce it correctly, but Montreal is a great place to visit if you want to feel like you're in Europe. It's got the architecture, the food and the people!
Montreal was founded by French settlers in the 1600s and has been heavily influenced by France. You'll find many European restaurants and shops along with plenty of French speakers throughout town.
The city's nightlife scene is also worth exploring for anyone looking for a good time—Montrealers know how to party! Montreal is also a great place to visit if you're looking to get out of the city. There are plenty of beautiful parks and forests to explore, like Mount Royal Park and Parc Jean-Drapeau. The city isn't huge in size, so it's easy to get around by foot or bus.
Québec City, Canada
Québec City is a fantastic place to visit. It's the capital of the province of Quebec and is also home to the only remaining fortified city north of Mexico. Québec City was designated a UNESCO World Heritage Site in 1985, and it has maintained its European feel throughout the years.
You might be wondering where this European feel comes from? Let me tell you: In 1608, Samuel de Champlain established Port Royal as Canada's first permanent settlement in what we now call Nova Scotia. This settlement later became known as Acadia—a word derived from Greek meaning "place to seek refuge" or "place of safety."
New Orleans, Louisiana USA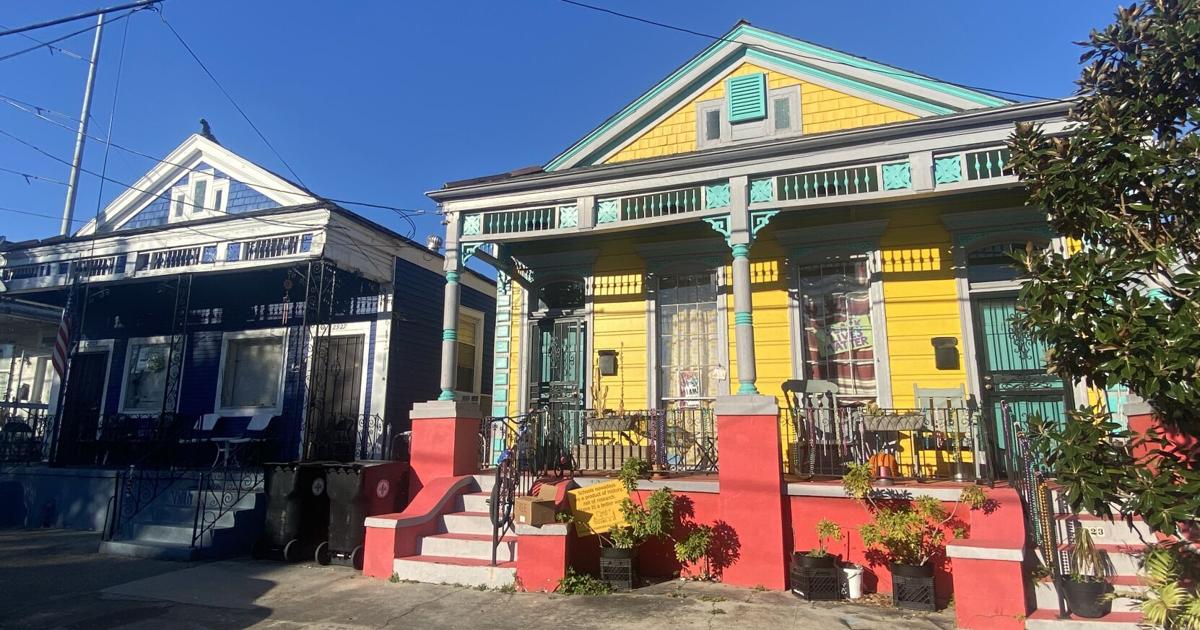 New Orleans is a unique city that combines French, Spanish, and African cultures. It's known for its food, music and architecture. The town is great to visit in the spring or fall; you'll find more affordable prices when it's not peak tourist season.
New Orleans is a great place to visit if you're looking for a vacation. You can enjoy the nightlife and music scene in the French Quarter or Bourbon Street or relax on one of the many beaches. There are also plenty of museums and historical sites to check out.
Montpelier, Vt.
Montpelier, Vermont, is the capital of the Green Mountain state and has a European feel. A small town with only 8,000 people, Montpelier is home to the University of Vermont. The city boasts many historic buildings, including an 1868 courthouse built in the Romanesque style.
Montpelier also has several hipster hangouts, such as Red Hen Bread Co., Zucchini Brothers Pizza, and Muddy Waters Coffeehouse, where you can find local art on display. If you're looking for something more low-key but still with some culture around it, then this is your place!
Austin, Texas
Austin is the perfect place to get away from everything and feel like you're in Europe. It has a vibrant music scene, incredible food, and a relaxed vibe that will make you feel at home.
Austin has something for everyone—whether you're looking to live in one of the best places or just visit for the weekend with its many coffee shops, restaurants and bars serving up delicious beer on tap (we recommend Black Star Co-op). The city also boasts some great shopping options—vintage clothes or new college gear from local stores like BookPeople or The Domain, there's something for everyone!
Vancouver, Canada
Do you want to feel like you're in Europe but don't want to go to Europe? Vancouver is the perfect city for you. It's beautiful, safe, and has excellent food! Plus it's got a lot of outdoor activities like hiking and biking. And if you're tired after all that exercise, no worries—Vancouver also has excellent public transportation so getting around town is easy peasy lemon squeezy.
The weather in Vancouver is nice, too: not too hot or cold (but never as hot as Florida). Plus, Vancouverites are pretty friendly folk who won't judge you for wearing shorts year-round or eating ice cream at 11 am on a Tuesday morning (as long as it's not during Lent).
Solvang, California
When you think of California, the first things that come to mind are probably palm trees, sandy beaches, and maybe even a few celebrity sightings. But there's another side to this sunshine state—one that combines the laid-back lifestyle of Southern California with a European vibe. Solvang is a Danish-themed village in Santa Barbara County (about 75 miles northwest of Los Angeles) founded in 1911 by Scandinavian immigrants looking for land. In addition to its quaint little shops and bakeries selling Danish pastries like kringle and rugbrød (which you can enjoy while sitting on benches), it also boasts cobblestone streets reminiscent of Europe's medieval towns.
While Solvang gets lots of tourists from around the world who want an authentic "Little Denmark" experience during their visit to North America, locals love it too: they spend their afternoons shopping at local boutiques or visiting nearby vineyards while enjoying views as picturesque as any postcard snapshot could ever capture.
St. John's, Canada
St. John's is Canada's oldest city and the capital of the province of Newfoundland and Labrador. It's also on an island, so you can feel like you've escaped all the way to Europe from here.
The city has a mix of old buildings recently restored with modern architecture, making it feel like an extension of both European cities and small towns on its own. The locals are friendly, too—always more than happy to offer recommendations for where to eat or grab a drink in their neighbourhood (or just get lost in).
You can get around quickly via foot or public transit (the city was the first in North America to have electric streetcars) or hop on one of two funiculars: one goes up Signal Hill while the other leads down into downtown St John's Harbour West area along Water Street where there are shops, restaurants and cafes galore!
These cities in North America make you feel like you've gone overseas!
You can explore the world without leaving North America.
It's true; you don't have to travel beyond our borders to find European-style cities that feel like they are in Spain or France. These eight American cities offer everything from romantic cafes and cobblestone streets to delicious pastries and fresh seafood at reasonable prices. If you're looking for an authentic European experience without travelling abroad, these places will do the trick!
These cities are perfect for Americans who aren't ready to travel abroad.
You can still find the best of Europe in these eight cities, but without jet lag.
Montreal, Canada: It's like Paris, but with ice hockey and bagels!
San Francisco, California: The French-speaking part of town is so charming you might forget that it's just across the Golden Gate Bridge from Silicon Valley.
St. Augustine and St. Augustine Beach in Florida: This historic city has everything from Spanish architecture to artisanal pizza—and it's less than an hour from Jacksonville!
Conclusion
If you're looking to escape the hustle and bustle of American life, these cities are great options that will make you feel like you've gone abroad. If you want to experience foreign culture without actually going overseas, then head on over to one of these eight cities in North America!